LearningPlus was invited to be part of a capacity-building project to support the Chinese SFDA develop its capabilities in performing Good Clinical Practice (GCP) inspections.  English-speaking inspectors participated in a special facilitation skills course that helped them effectively adapt and then teach a GCP learning course for their Chinese-speaking colleagues.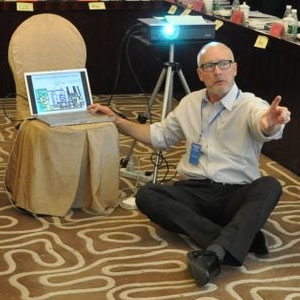 As part of a long-term plan to have its products approved in the U.S. and Europe, biologics firm in Asia requested that LearningPlus create an integrated curriculum for all its personnel and management team members.  The learning events that LearningPlus will present start with basic GMP and then progresses to topics like procedures, recordkeeping, risk management, and investigations.  Most courses are in the form of workshops and include authentic activities, such as doing actual investigations and report writing, and conducting risk assessments on operations and activities.
For a pharma firm's annual GMP program for management, LearningPlus developed a survey to better understand how management and operations personnel each viewed management's commitment to the ICH Q10 view of quality.  The questions were based on specific Q10 statements.  The results, along with possible reasons and ways to better communicate management's quality vision were discussed by the participants.  Other aspects of the workshop looked at current cases of noncompliance, highlighting the impacts on the finances and reputation of the organization.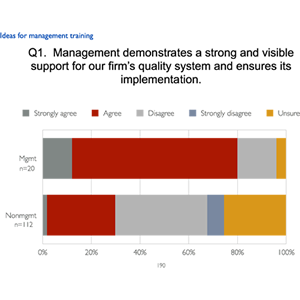 A biotechnology firm wanted an outside expert evaluation of its training system in light of its rapid expansion and quality goals.  LearningPlus conducted interviews with management and other stakeholders, developed questionnaires, and used site visits and observations to provide an assessment of the current program's strengths and weaknesses. The solution included a high-level curriculum design on quality/compliance topics as well as recommendations to help build formal and informal learning practices into the fabric of the organization.